About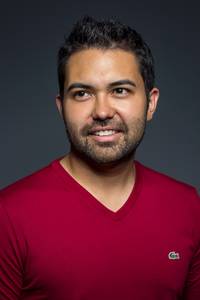 Jonathan is a creative technologist who enjoys solving complex problems at the intersection of technology, education, business, and government by designing effective solutions. From simple apps to complex systems, movies to books, Jonathan prides himself on nurturing ideas into robust, well-designed solutions in an effective, collaborative, and respectful way.
He is also a passionate educator who believes in sharing this knowledge so graduates are digitally literate, entrepreneurially savvy, and prepared to tackle the challenges of the current employment landscape. Jonathan is currently the Director, Academic Technologies and Innovation at California State University Long Beach. He and his staff are responsible for helping faculty improve the teaching and learning mission of the institution through simple and advanced technologies, evidence based pedagogues, and the latest learning models.
Prior to working at "The Beach," Jonathan worked as a consultant with the Cal State Chancellors Office and a variety of startups including Skoolbo where he designed several apps and lead efforts in the Philipines, Canada, Vietnam, and Hong Kong. Before moving back to southern California, Jonathan was at Ball State University for  eight years first as Director of the Digital Corps and later as Director of Emerging Technologies and Media Development. At Ball State, Jonathan was a strong advocate of collaboration as emerging technology blurs many traditional academic boundaries and the reduced barriers to content distribution create new opportunities for faculty, staff, students, and professional partners.
His work includes creating an interdisciplinary digital media training program with new classes and curricula, creating the first Ball State iPhone app and continuing to foster app development campus wide, and leading a student team as part of an immersive learning project to transition the Indiana State Legislature to an electronic paperless process. He fosters a culture of interdisciplinary and intergenerational collaboration in his unit, Emerging Technologies and Media Development by creating a safe place to innovate and encouraging disruptive innovations within the institution before it is disrupted from the outside. His staff and student employees have created numerous award-winning media artifacts ranging from apps to videos for both on and off campus clients. One app was even purchased for commercialization by an Indianapolis based company.
Jonathan is a prolific presenter on the rapidly evolving media and technology landscape ranging from local student focused events to SXSWedu. He is a frequent contributor for news stories, a member of the State of Indiana Film and Media Task Force, 2015 Educause Review New Horizon's Department Editor, and he is an award winning filmmaker, app developer, and educator. His honors include being named an Apple Distinguished Educator, Adobe Education Leader, Campus Technology Innovator, and "Tech Educator of the Year" for Indiana.
He earned his BA in design from UCLA and his MFA in motion picture producing from USC. He is currently earning his Doctorate of Education from Lamar University Online. His first book, Be Employed When You Graduate, is available in paperback, Kindle, iBooks, iOS, and from booksellers everywhere.